Change Lives with Your Gift. Donate Now.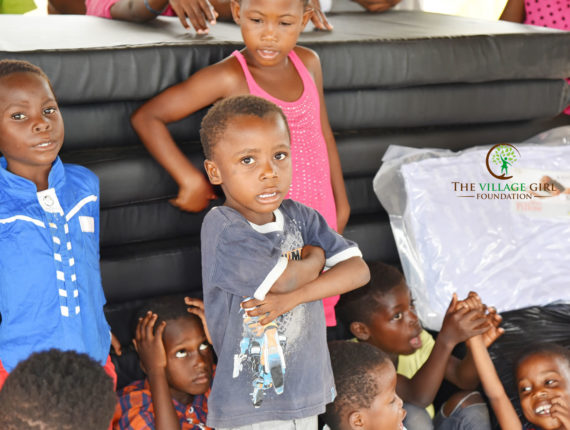 Donate To The Village Girl Foundation 
Waiting for PayPal...
Validating payment information...
Waiting for PayPal...
Education
We finance the recruitment and training of teachers and also cover tuition fees, school supplies and uniforms as well as after-school program expenses for underprivileged children.
Health Access
We build basic-healthcare facilities (village clinic, maternity ward, etc.) and collaborate with health practitioners to execute immunization programs on deadly childhood diseases such as measles, diarrhea and pneumonia.
All donations are welcome. We accept cash, school supplies and health supplies—and are open to collaborations with local and multinational companies—to help achieve The Village Girl Foundation's mission and vision. Supplies located in the diaspora can be shipped to Ghana, and our Foundation will pay all costs associated with the import duty.
The Village Girl Foundation is also a United States-registered nonprofit under U.S. Tax Code section 501(c)(3). All donations made by U.S. persons can thus be claimed as an exemption at the end of the tax year. We thank you for your generous donation. To support a cause, you may donate by filling the form on the left section of this page. You can also donate via other means:
Bank Transfer
Please contact us to receive The Village Girls Foundation's bank information (account number, bank name and branch, SWIFT code, etc.)
Cheque
Write a check in the name of "The Village Girl foundation" and mail it to the address below or present it directly at our office: 
210 Westlands Blvd,
Opposite the Presbyterian Church
West Legon, Accra, Ghana
Western Union Transfer
Kindly walk into any Western Union agency in your country of residence and contact us or provided us with the details required for the donation (info@thevillagegirlfoundation.org).